BNP Paribas reinforces its partnership to tennisby becoming the title sponsor ofthe BNP Paribas Nordic Open (ex-Stockholm Open)
June 20, 2023
One of the major worldwide partners to tennis, BNP Paribas, is widening its engagements further by becoming the title partner for the ATP Stockholm Open. The tournament, which is the largest in the Nordic region and the oldest indoor tournament on the ATP tour, will be renamed BNP Paribas Nordic Open. This year's edition, the 54th, will take place between the 14th and 22nd October at the Royal Tennis Hall in Stockholm.
In 2023, BNP Paribas celebrates 50 years of loyalty and commitment to tennis driven by the growing conviction that tennis can rally people together, even off-court, and have a positive impact especially among young people. As Europe's leading financial institution, it has been a strong supporter of all types of tennis programs around the world, including singles, doubles, team tennis, wheelchair tennis and family tennis, ranging from beginners' training to top professional tournaments.
"We have been looking for a title sponsor and partner that is genuinely engaged in tennis and matches our core values of sustainability, love for tennis and commitment to developing the sport. BNP Paribas checks all those boxes and has considerable experience from other major tennis events. We are very grateful for this partnership and look forward to the start of the tournament in October", says Jamie Perry, CEO BNP Paribas Nordic Open.
BNP Paribas is a partner to several international tournaments. The list includes the French Open, three Masters 1000 (BNP Paribas Open, Rolex Monte-Carlo Masters, Internazionale BNL d'Italia), one ATP 500 (Queen's), four ATP 250 (BNP Paribas Nordic Open, Open 13 Provence, Lyon Open Parc, Moselle Open) and two WTA 250 (BNP Paribas Poland Open, TEB BNP Paribas Istanbul Open).
"Stockholm Open has an amazing history, a fantastic arena, and above all has delivered world-class tennis year after year. We see this as a long-term partnership with the largest tennis tournament in the Nordic region. It's an honor and incredibly exciting to have the opportunity to help build on the success of the tournament and share the unique atmosphere of the Royal Tennis Hall with an even wider international audience", says Eirik Winter, CEO of BNP Paribas Group in the Nordic region.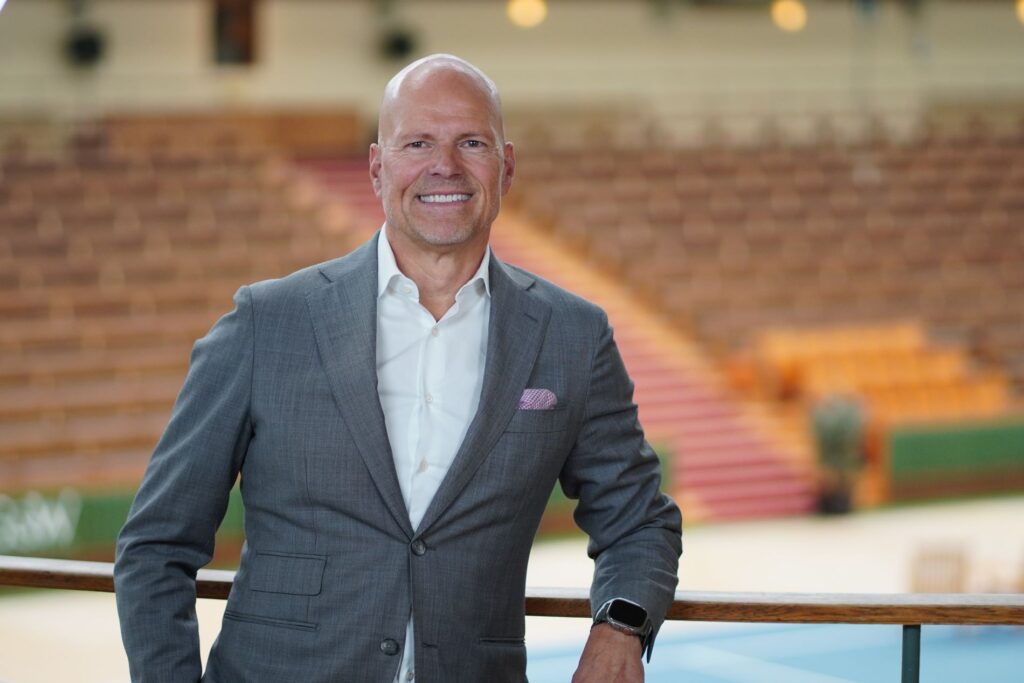 Since the first edition of the tournament in 1969, BNP Paribas Nordic Open, formerly Stockholm Open, has offered unforgettable tennis moments at the Royal Tennis Hall. Well-known names such as Roger Federer, Björn Borg, John McEnroe and not least three-time-time Stockholm Open Champion and Tournament Director, Thomas Enqvist, are are number of many tennis stars who have played the tournament. Reigning champion and world number six Holger Rune, as well as Sweden's Mikael Ymer are already confirmed for this year's BNP Paribas Nordic Open.
BNP Paribas is the largest bank in the EU and is the global bank with the strongest presence in the Nordics. Today, the bank has close to 1000 employees in the region distributed across business units Corporate and Institutional Banking, Arval, BNP Paribas Asset Management, BNP Paribas Cardif, BNP Paribas Factor, BNP Paribas Leasing Solutions and BNP Paribas Personal Finance, and the most recent addition – a joint venture Dreams Sustainable with Swedish Fintech Dreams.
BNP Paribas Nordic Open is owned and operated by three non-profit Stockholm tennis entities Salk, Stockholm Tennis Association and KLTK.
Tickets to BNP Paribas Nordic Open 2023 are available for purchase via stockholmopen.se/tickets.
Press contact:
Head of Communications and Company Engagement Nordic Region, BNP Paribas:
Jennie Casselborg, jennie casselborg@bnpparibas.com, +46 (0)708-950135